Explore Our Categories - Choose The Best Floor For You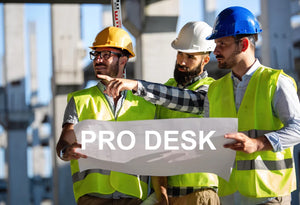 Working With Professionals since 2003
Here at Hardwoods4less, we collaborate closely with contractors and designers to provide tailored flooring solutions that meet the unique needs of their projects. Our extensive product range, expert advice, and competitive pricing ensure they have access to top-quality flooring materials. With timely deliveries and exceptional customer service, we aim to simplify the process and enhance the overall experience, making it easier for them to exceed their clients' expectations. Partner with us to turn your flooring vision into reality.
Call our Pro Desk for expert design help as well as very competitive pricing. 888-705-7555
Buy Hardwood Flooring Online With Hardwoods4less
Hardwoods4less™ has been an LLC since 2003 and specializes in direct partnerships with hardwood mills. The majority of our products are prefinished to our specifications, yet again eliminating cost and providing excellent discount hardwood flooring online. We are large enough to have and finish the best prefinished hardwood flooring yet small enough to take advantage of closeout, oddlot and clearance hardwood flooring specials by the truck loads. Looking for clearance wood flooring? Hickory clearance hardwood flooring along with Brazilian Cherry clearance hardwood flooring is just a few of the items we have. Small project? Call about our odd lot Hickory hardwood flooring opportunities. We carry a wide range of wood floor types including Acacia, Amescla, Angelim, Ash, Australian Cypress, Birch Brazilian Oak, Caribbean Heart Pine, Brazilian Chestnut, Hickory, Kempas, Maple, Merpauh, Red Oak, White Oak, Santos, Brazilian Teak, Brazilian Tigerwood, Koa, Cumura, Ipe, and Walnut to name a few. Many of these hardwood flooring types we have as closeout, oddlot and clearance hardwood flooring items. We also offer samples, so you can feel better about buying hardwood flooring online. Hardwoods4Less is an active member of the National Wood Flooring Association (NWFA) and is proud of an A+ rating from the Better Business Bureau.